Skip Navigation
Website Accessibility
It's a Construction Sale On Notions, Yarns, Needles & Books!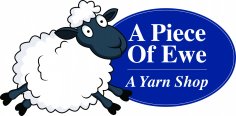 When: December 16th - 23rd
Where: In-Store


Oh, my goodness we are so excited our construction is about to begin! Help us not have to move everything out of the way…
It's your lucky week! We are going to do something we have never done before…
Buy One, Get a Similar One for 50% Off! *
Am I crazy, yes so just take advantage of it!
How does it work?
Come into the store Thursday, Dec 16 - Thursday, Dec 23. Purchase two skeins of yarn or two needles or two books (you get the idea) & the second one of equal or lesser value will be 50% OFF! Unfortunately, our register will not let us do this as an online event so just call the store at 989-892-6400 and we will be happy to help you out.
I know a lot of you wait until the week between Christmas and New Year's to spend your extra holiday shopping money but don't wait. This sale is only good while we are preparing for the construction and while they are here.
You can pick up your items after the holidays if that is easier for you since we know everyone is crazy busy this time of year. And we are always willing to ship them to you.


* Every sale needs a disclaimer. If the item is already on sale or AProject Kits, it doesn't qualify for this sale