Skip Navigation
Website Accessibility
Facebook Live on Sunday, October 17th & Upcoming Fall Knitting Classes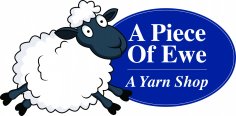 Join Us For A Facebook Live
When: October 17th
Time: 7 PM EST
Where: Facebook Live


Don't forget we will get started right away so you don't want to be late! Any remaining kits will be posted within 48 hours to our website here:
https://bit.ly/2Kw6nJ6

Let the colors of Topaz work their magic in this entrelac shawl (The Marit Shawl). Made from the bottom up, we love the Marit Shawl for that extra statement look.


According to Wikipedia, "Entrelac is a knitting technique used to create a textured diamond pattern. While the result resembles basket-woven strips of knitted fabric, the actual material comprises interconnected squares in two different orientations. Unlike many textured knitting techniques, Entrelac allows for colorwork as well." Although this technique requires a lot of steps, each step is small and easy to learn.

The Marit Shawl is approximately 68" across the top x 27" down the center (not including the fringe).
And guess what? We still have kits available here!


If you live close to our local yarn store, we have a class at the store. It is a 2-day class meeting from
1-3 pm or 6-8 pm on Mondays, Oct 18/Nov 1. Sign up here as spots are going fast!


If short rows are more your thing, you will love the Bermuda Shawl! The short rows act like waves
of water (hence the name Bermuda). This shawl is best done with a long repeat yarn and we prefer
Noro Silk Garden Sock for this project. Two skeins are all you need. Check out the colors we have
in stock at our local yarn store here! The pattern is available on Ravelry as "Bermuda Scarf" by Ilga Leja.


The Bermuda Shawl is also a 2-day knitting class at the store Wednesdays, Nov 10 and 17 from 6-8 pm.
We still have spots left but sign up soon as this class will fill up fast!