Skip Navigation
Website Accessibility
Our Fall Knitting Retreat is back, Sign up now to save your seat!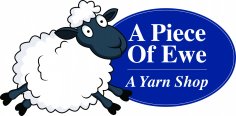 Join your fellow knitters to enjoy the fall colors and knitting activities in Boyne Mountain, Michigan, just a 2-hour drive north of Bay City, right off I-75.



The fun begins when you check-in with Susan at the Bluegreen Presidential Suite at 5 pm and receive your room assignments and swag bags. The Presidential Suite looks like a European ski chalet and will be our main building for dining and activities. We have several Bluegreen condos for sleeping. These 1-2 bedroom condos include living rooms and kitchens and are a short walk or drive to the main building.
Special Guest:
Jill Zielinski, Knitterella

After settling into our rooms on Saturday, we will gather together at the Presidential Suite for dinner
and introductions. Jill Zielinski, better known as Knitterella, will be joining us during our retreat this year.
Jill is a freelance graphic designer by day and knitwear designer by night. In 2000, while earning her BFA in Graphic Design from Western Michigan University, she found herself spending so much time in front of a computer that she missed her desire to create with her hands. After picking up a book on knitting, she quickly learned the craft and hasn't put her needles down since!
Publishing her first pattern in 2009, (the Smocked Slouch), Jill continues to add to her growing line
of knitting patterns. Mostly self-published but also for books, magazines, and yarn companies.
Jill's graphic design background is evident in her unique designs and bold colorwork. Her designs
range from simple accessories to uniquely constructed garments. Not limited to one design
aesthetic; Jill designs patterns that are both simple and classic, as well as designs that are bold
and colorful with a modern flair.
What she loves most about knitwear design, is seeing her vision come to life. And what she thinks is even better than that, is seeing others knit her patterns! We will work on one of her favorite hats, Northern Peak, during the retreat. How appropriate since we will be up north! The pattern uses one of her favorite knit stitches, the Twisted Stitch and she will give us a little tutorial on the best way to do the stitch and why she loves working it into many of her patterns.
Pop Up Yarn Shop
New this year, we will have a popup shop in the main building in case you need yarn or needles or anything else. Jill will also be bringing a trunk show with samples for us to see in person. We can't wait to see them! We might even have kits available for you to make your own versions!
Yarn Side Trips
If you get up north early, feel free to stop by Stonehedge Fiber Mill in East Jordan, MI. They are the home of the famous "Crazy" yarn and other wonderful yarns. Open until 3 pm on Saturdays and open again on Monday at 10 am when the processing machines will be in operation. Also, Wool & Honey yarn shop is a 90-minute drive northwest, located in Cedar, MI.
The property where the retreat is taking place is set in the wooded beauty of northern Michigan. We may even get to see some fall colors while we are there.

Spots are limited so sign up early! Call the store at (989) 892 - 6400 or stop in to sign up!
Two Condo Options:
1 Bedroom: King bedroom plus pullout in
the living room sleeps 3 people max
or


2 bedrooms: King bedroom, Queen bedroom, plus pullout in the living room, sleeps 4 people max
Michigan Knitting Retreat
Pricing Options
King Room by yourself $386
King Room with a roommate $275/person
Queen Room single $350
Pullout $275
1 bedroom by yourself $400
Prices include lodging, swag bag, dinners Saturday and Sunday, lunch Saturday, and
continental breakfast Sunday and Monday, and snacks.
Note: Full payment is required at the time of sign-up.
There will be a $100 non-refundable deposit for those canceling after August 20th.

Call the store at (989) 892-6400 or stop in to sign up!