Don't Miss Susan On Facebook Live This Sunday at our NEW TIME - 7 PM!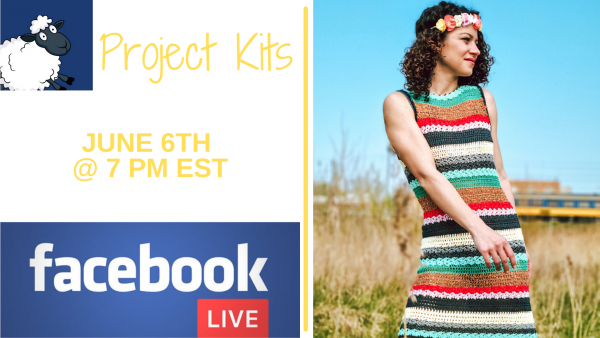 Join Us For A Facebook Live
When: Sunday, June 6th
Time: 7 PM EST
Where: Our Facebook Page


Don't forget we will get started right away so you don't want to be late! Any remaining kits will be posted within 48 hours to our website here: https://bit.ly/2Kw6nJ6
It's your last chance to sign up for the June 6th fiber side chat with Cecilia Lalanne from Manos del Uruguay. It starts at 1:00 PM EST.

During this virtual visit to Uruguay Cecilia Lalanne of Manos del Uruguay will share the background of the company born in 1968 out of the desire to improve the quality of life for Uruguay's rural women.

We all love their unique and colorful yarns and we will now fall in love with their ethos and mission as well! You don't want to miss this Chat! Sign up here under A Piece Of Ewe Yarn Shop.