Skip Navigation
Website Accessibility
Special Lopi Blanket Facebook Live August 19th at 3:30 PM EST & A Big Thank You To Everyone Who Came Out For The Yarn Crawl,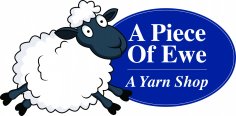 Facebook Live This Week

The Lopi Blankets are back and this is a special Pre-order event. On Wednesday, August 19th during our Facebook Live at 3:30 pm EST you can pre-order these blankets.
Lopi Blankets



These ready-made blankets are gorgeous heirloom pieces, perfect for your home or cottage, ideal in the living room or at the end of the bed, and they also make beautiful gifts. Made of Icelandic wool, they are extremely durable, lightweight, breathable, and warm. The fabric is additionally combed after weaving to make it soft. The blankets come in a wide variety of patterns and all are reversible. The offerings are extensive this year with twenty-seven styles available, so there's something for everyone.
Please note, these are ready-made blankets, they are not a knitting kit and unfortunately do not come with a stunning landscape as a back-drop.

There are 27 styles available for 2020. The blankets are fully reversible and made in Iceland. Hand Wash (or machine wash on delicate alone) in cold water with delicate wash (Eucalan or soak), lay flat or hang to dry.
Pre-Orders
All pre-orders must be received by September 15th and will ship/be available for pick-up in Late October/Early November 2020 (exact date will depend on when we receive our order). We will only be ordering these blankets once this year, and will ONLY be filling pre-orders, so be sure to place your order if you want one! If you just can't wait then you can order here.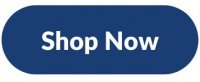 Yarn Crawl Thank You
We just wanted to thank all of you who came out to shop during the Yarn Crawl. It was so nice to meet and see everyone (even if it was just your eyes). We are so appreciative of your support of our yarn store!