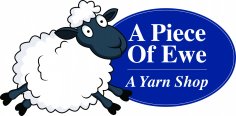 Facebook Lives & In-Store Shopping

It's A Can't-Miss Event
Sunday, July 12th At 7 PM
This Sunday, July 12th at 7:00 pm EST is our next AProject Kit Facebook Live. There will definitely be some can't miss kits for all to see. Don't forget we do get started right away so you don't want to be last to arrive! Check out the preview here.

Any remaining kits will be posted to the website within 48 hours: https://bit.ly/2Kw6nJ6






Have You Missed A Facebook Live? Do You Want To Know About Extra Kits Or Maybe You Need Some Notions?


The Project Kits are located here:https://bit.ly/3epc6x2
Need some needles or possibly some notions? Check out needles here:https://bit.ly/2W3LN96 and our notions here:https://bit.ly/3fvQyjH


We Have Re-Opened Our Doors By Appointment

As always, the health and safety of our guests and staff are of utmost importance to us so we are taking the following steps to ensure your safety:

Appointments will be scheduled in 30-minute and 60-minute sessions so as to safely limit the number of guests in the store.
Appointments available Wednesday, July 15th - Saturday, July 19th from 9 AM - 1 PM.


All guests must wear a mask and use hand sanitizer upon entering the building.
Payment will be by credit card only for the first two weeks.
To support all of our customers, we will still be doing online orders and curbside pickup at this time for all interested parties.
Please hold onto your projects that need fixing until after July 20th.
Thank you for your patience!