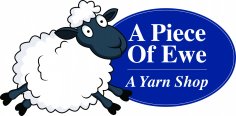 Celebrating July With Birthdays Galore &
Exciting News On Re-Opening!
Don't Miss Our Next Summer Facebook Live!
Tuesday, June 30th - 7 PM
This Tuesday, June 30th at 7:00 pm EST is the next Project Kit Facebook Live. There will be some can't miss kits in great color combinations and we get started right away so you don't want to be late!

Any remaining kits will be posted within 48 hours to our website here: https://bit.ly/2Kw6nJ6
Opening Our Doors To Welcome You Back


We are so excited to announce our plans to re-open on Monday, July 6th! We have had a truly great time with our Facebook Lives and are getting this curbside pick-up down pat but there's nothing like welcoming you back to explore our samples and yarns in person!
The health and safety of our guests and staff is of utmost importance to us so we will be taking the following steps to ensure your safety:
We will be scheduling appointments in 30-minute and 60-minute sessions so as to safely limit the number of guests in the store. You can sign-up to schedule an appointment here.

Week of 7/6 - appointments available Monday, July 6th - Friday, July 10th from 10 AM - 12:30 PM

Week of 7/13 - appointments available Wednesday, July 15th - Saturday, July 19th from 9 AM - 1 PM.
All guests must wear a mask and use hand sanitizer upon entering the building.

Payment will be by credit card only for the first two weeks.

To support all of our customers, we

will still be doing

online orders and curbside pickup at this time for those interested.

Please hold onto your projects that need fixing until after July 20th. Thank you for your patience!

Celebrating Susan's Birthday In Style!





We love any reason to celebrate and birthdays are just about our favorite. But why do the expected! For her birthday this year, Susan has decided to GIVE ALL OF YOU A GIFT! On Friday, July 3rd, you can enjoy 30% OFF all online orders (excludes AProject Kits and clearance items). Happy Birthday, Susan... and happy shopping, friends!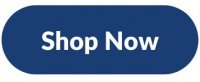 Happy Birthday to America!



Happy Independence Day & Happy Birthday, America!

Susan isn't the only one celebrating a birthday this weekend! To celebrate and spend time with family, A Piece of Ewe will be closed Friday, July 3rd - Sunday, July 5th. Wishing you a festive and safe 4th of July weekend!