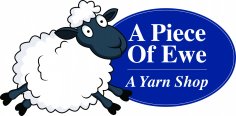 Sign Up For A November Class!
I want to personally invite you to sign up for one of our November classes at the shop! See them below.


Pick Your Blanket Class ($10 per class)
Interested in knitting a blanket? Joyce loves making blankets and has several for you to choose in a variety of yarns and weights. Mitered squares, intarsia, log cabin and more. This class meets once a month, choose day or evening or both!
We have a class on 11/1 from 10 AM - 12 PM and 11/4 from 6 - 8 PM.
Brioche Knots Hat Class ($35)
This class is for those who have completed the Basic Brioche Class we previously offered. It's all about the brioche star stitch and there are so many ways to create different cable motifs without a cable needle. This is a 4-row pattern repeat. This is a 3-week class.
This class starts on 11/13 and is from 6 - 8 PM.

What Else Is Going On This Month?
Monday Afternoon Open Knitting 1 - 3
PM
We always have Open Knitting at the shop from 1 - 3 PM every Monday! Come join us to relax, shop, and make new friends!
Tuesdays Open Until 7:30 PM For Open Knitting In November
Don't forget we're open until 7:30 PM on Tuesdays! Come in to enjoy evening Open Knitting with us!
Our 15th Anniversary
Celebration
A Piece of Ewe turns 15 this month! I never would've thought my small shop that started at Pepper Tree Place would have grown this much. I couldn't have done it without my amazing staff and our wonderful customers! To thank you for your continued support, we'll be celebrating our Anniversary from November 4 - 9!

Get a FREE gift and Anniversary Cash with every purchase!

Check out our Facebook page for more details.
And National Knit A Sweater Month!

November is also "National Knit A Sweater Month!" To celebrate, we'll be holding a Knit-A-Long. Our team is each knitting a different sweater.
---Marilyn is doing the Felix Cardigan in Katia Concept Cotton Merino

---Cheryl is doing the Purl Code in The Fibre Co. Arannmore Light
---Joyce is doing the Churchmouse Easy Relaxed Pullover in Louisa Harding Amitola Brushed and Berroco Ultra Alpaca Fine
---Ruth created a You Wear It Well in The Fibre Co. Arannmore Light
---Susan is knitting the Ready For Fall in Juniper Moon Herriot!
Join us or pick one of your own and let's knit a sweater this month!

I am looking into store hour changes and I would like to know what you would prefer. Here are the options:

A.
10 AM - 5:30 PM Monday - Friday, 10 AM - 3 PM Saturday,
closed Sunday (current hours)

B.
Current hours plus Monday open until 7:30 PM

C.
Current hours plus Tuesday open until 7:30 PM

D.
Current hours plus Sunday open 12 - 3 PM

Please respond to this email with your preference or visit our facebook page to vote by clicking here.