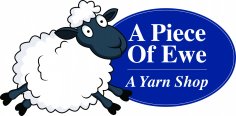 Save The Dates!
Tax Day Sale
On Monday, April 15, get 20% off all regularly priced items in-store only! Stop by between 10 AM and 5:30 PM to take advantage of our official Tax Day Sale at the shop. Don't miss out on this well-earned sale.
Local Yarn Store Day
Join us to celebrate Local Yarn Store Day on April 27th, a day in which we celebrate and support our local yarn shops! We will have exclusive patterns for Casapinka, Blue Sky Fibers, and more free with your purchase, and we will also have a Finishing and Seaming Technique workshop from 10 AM - 1 PM. Join us for a day of fun!
Bay City Spring Open House
Stop in and check out what's new at the shop for spring! The Bay City Spring Open House will be on Friday and Saturday, April 19th and 20th. We will be open from 10 AM - 5:30 PM on Friday and from 10 AM - 3 PM on Saturday. If you make a purchase during the Bay City Spring Open House, you will be entered to win $25 APOE gift certificate. Stop by and see us!
Knitting & Crochet Month Bucks
Bring in your bucks you earned in-store only last month! You must make a minimum purchase of $20 before tax. Cannot be combined with any other discounts. Valid 4/1/2019 - 4/30/2019. No Cash Value. Printing the "sample" picture from Facebook or our emails do not qualify as a valid coupon.
2nd Quarter Bead
Don't forget to stop by the shop and purchase your yellow 2nd Quarter bead! At the end of the quarter, turn in your bead for 20% off your purchase. And don't forget to purchase your other Quarterly Beads for this year!