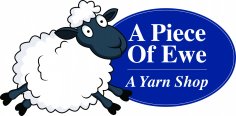 Stock Up While You Can!
Semi-Annual Clearance Sale


Our pop-up Clearance Sale is being held in the room formally known as the Baby Room! No, we aren't going out of business; we just want to make room for the new Spring merchandise and goodies we've got coming in!

We have items like lace weight, Debbie Bliss, patterns, Kid Cotton, sock yarns, DK weights, worsted weights, and so much more! If you've had your eye on a particular item, come see if it ended up in our Clearance Sale Room! The Semi-Annual Clearance Sale will be March 1 - 14 and is starting at up to 20% off. Come see us and shop away those winter blues!

Check out our video with all the details here!

Monday Evening Open Knitting
Join us for our monthly evening open knitting. We can help you work through a project or just sit and knit in good company! These Open Knitting sessions are from 6:30 - 8:30 PM on the first Monday of every month. It is free. We hope to see you at the shop soon!