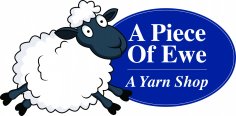 Warm Up With This Sale!
Check Out Our "Feels Like" Sale!
This morning in Bay City, the temperature was -8°, and the real feel temperature said it felt like -25°! To help you warm up while you stay indoors today, we're going to give you 25% off all regular priced items on our website with the coupon code "Feels Like"!
Stock up and pick your order up tomorrow or have us ship it to you!
Shop now at

www.APieceOfEwe.com

!