Tis The Season of Giving! Join us for 12/3 Opening Knitting to finish your projects!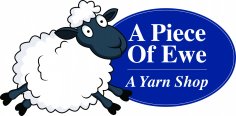 An Update From A Piece Of Ewe!

#GivingTuesday For Bay-Arenac Diaper Bank

We want to say thank you to everyone for donating to the Bay-Arenac Diaper Bank!
We truly appreciate your donations. Our Baby Room is still open!



Open Knitting Is On December 3rd at 6:30 PM
Join us for Open Knitting at the store at 6:30 PM on Monday, December 3rd! We can't wait to see what everyone is working on!

Gift Certificates Makes The Perfect Gift For Every Knitter!