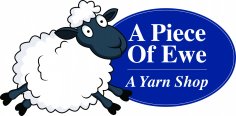 Thank You For 14 Years Of A Piece Of Ewe

Let's celebrate 14 wonderful years!
As a special thank you to each and every one of you...

If you stop in and make a purchase at the store, from Monday, November 5th through Saturday, the 10th you'll receive:

1. A free gift &
2. $14 Anniversary Cash to use in December

Come visit, share memories, shop with us!