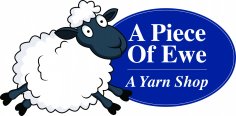 Our Baby Room Has Arrived!
We are so very excited to announce our new baby room.
You'll find Sirdar yarn (a great washable yarn!), patterns for baby blankets, first baby sweaters, hats, and plenty more fun patterns.




Check out Susan's video showing all the baby items here.

Its the season of giving, our goal is to collect donations for the Bay Area Diaper Bank to help moms and babies in need this holiday season.

Donate a package of diapers, wipes, or $15 and pick a discount on your purchase up to 25% off!