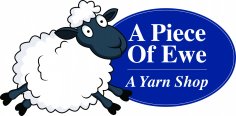 Join Us For Christmas In July!
Day 12: Last Chance!
For one last day, you'll get the last chance to grab some of the Christmas In July deals! These consist of what we have leftover from the event, such as tape measures, yarn bowls, wine glasses, sheep shawl pins, ablets, and the other gorgeous shawl pins! Grab these items before they're gone for good!

Watch Video Here

This deal is last of its kind, so come in while supplies last today only!