Skip Navigation
Website Accessibility
Christmas In July - Day 10!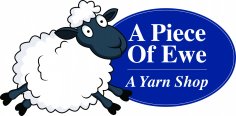 Join Us For Christmas In July!

Day 10: Noro Yarn!
On the tenth day of Christmas, A Piece Of Ewe gave to me... 20% off all Noro yarn! Come check out the selection of Noro yarn we have and get it for 20% off while you're at it. Had your eye on a specific color? Come get it at a great price. We've scattered the yarn around the store so check out the video below to see where to find it!

Watch Video Here

This deal is for July 26th only, while supplies last!