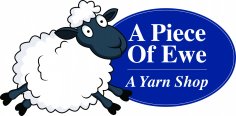 Join Us For Christmas In July!

Day 8: Ablet Row Counting Bracelets!
On the eighth day of Christmas, A Piece Of Ewe gave to me... Ablet Row Counting Bracelets! We've got a 2-tier bracelet for $26, or a 3-tier bracelet for $36! If you've wanted a row counter but needed a more convenient one that's easy to reach, check out these bracelets. Why do you need a row counter? You're less likely to lose your spot in your current project. And who wouldn't find that useful?

Watch Video Here

This deal is for July 24th only, and while supplies last!