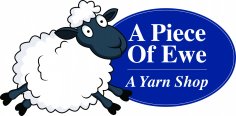 Join Us For Christmas In July!
Day 4: Tape Measures!

On the fourth day of Christmas, A Piece Of Ewe gave to me... adorable tape measures for $12.50! What better way to measure your projects and yarns than with this adorable little companion? They even make great gifts. We have a few different types, so get here first to get the one of your choice!

Watch Video Here

This deal is while supplies last, on July 19th only!