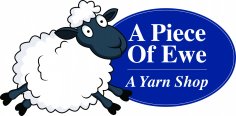 Join Us For Christmas In July!
Day 2: Wine Glasses!
We're already on Day 2 of our Christmas In July event! Can you believe it? For today, we're offering cute stemless wine glasses for $12.50 each. Or you can buy two for only $20! The more you buy, the more you save! These glasses are perfect for the gorgeous weather we're having. Imagine lounging around knitting a cute pair of socks with this sassy wine glass by your side. Perfection, isn't it?

Watch Video Here


This deal is for today only, so come and get yours while supplies last!