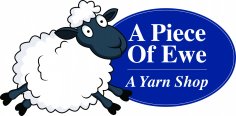 P
ack
Your Knitting B
ag
for Summertime Fu
n!
We've got a month full of great programs, event, and classes on the calendar this month so save the dates and stock up on yarn!

Announcing Our NEW Customer Loyalty Program!
Begins Monday, June 4th
Learn all about it here!


Monday, June 4th, 11th, 18th and 25th / 1 - 3 PM
Afternoon Weekly Open Knitting - FREE

Come join like-minded knitters!

Monday, June 4th / 6:30 - 8:30 PM
Evening Monthly Open Knitting - FREE
We can't wait to see what everyone is working on!


Thursdays, June 7th, 14th, 21st and 28th / 6:30 - 8:30 PM
What Do You Need Help With? Class - $40
Do you need help starting a knitting project? Are you in the middle of a project and need help? Do you just need help on several projects? This is the class for you! The class meets once a week during the month of June.


---

Saturday, June 9th / 10 AM - 2 PM
Worldwide Knit in Public Day


Please join us at Battery Park next to City Market with your knitting project.

We will have coupons for local food vendors and giveaways. Benches and picnic tables are available.



Knitting can be such a solitary act that it's easy to knit alone somewhere and sink into your work without thinking about all the other knitters out there. Not this day! Let's

take over the park and show others how fun knitting can be!

---
Now Through June 30th
Blue Bag Sale

Stop in and redeem your blue bead to get 20% off!
Don't have beads on your blue bag? Visit and get your beads today!